Are you looking to boost your confidence and finally get that Hollywood smile you've wanted for years? Look no further than Hendford Dental Practice for cosmetic dentistry  in Somerset. So what are you waiting for? Look after your smile today and give our expert team a call on 01935 433 337 to find out how we can help you.
Discover our exceptional cosmetic dentistry Somerset service
Feel unhappy with the condition of your teeth? You aren't alone. The number of people in the UK who simply don't like their natural smile has been on the rise for several years which, sadly, can lead to feelings of anxiety whenever they show their teeth. Your smile is often the first thing that people notice so we're committed to helping our clients feel confident with their teeth and smile, whether this is by enhancing natural features, or providing a complete smile makeover.
Here at Hendford Dental Practice, our reputable dental practice has a wealth of expertise and all-encompassing industry knowledge that helps us to deliver exceptional results that keep our clients coming back to us time and time again. Our cosmetic dentistry in Somerset has been providing unparalleled results at an unrivalled price for happy customers for many years.
We guarantee you won't regret investing in our outstanding cosmetic dentistry service in Somerset as we provide an extensive range of dental treatments. Whether you're looking for whitening, dental implants, or a full smile makeover, we're sure to have the perfect treatment option for you. Some of our cosmetic dental treatments include: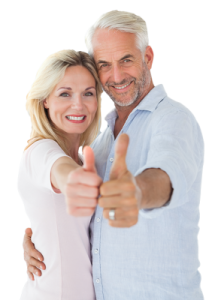 Veneers which are used to improve the shape, colour, and size of a patient's teeth by reshaping and improving the structure of misaligned teeth and minimising the appearance of discoloured teeth to give you a straighter, whiter smile.
White fillings (natural coloured fillings) that can be made to match the colour of the tooth they are going to fill, making them less noticeable in the mouth when talking to other people or eating. They will keep your filled teeth healthy and help fight against breakage and gum disease.
Stain Removals to improve the appearance of discoloured teeth by gently removing visible surface stains and plaque that have built up on the tooth. Stain removal is a great way to improve the health and appearance of your teeth.
Teeth Whitening is one of the most popular services a cosmetic dentist can offer, with tooth whitening doing a great deal to improve the appearance of the teeth and encouraging a natural, beautiful smile.
Crowns and Bridges which are used in modern dentistry to repair broken teeth or fill in the gap left by missing teeth. An initial consultation will take place to determine the best option for each individual patient.
Total smile makeovers that use a variety of cosmetic dental procedures to help you achieve the smile of your dreams. Whether this is done through whitening, dental implants, or veneers, we're guaranteed to help you achieve a new smile that boosts self confidence.
Our varied range of cosmetic dental procedures in Somerset will help you to get rid of the discolouring on your teeth that could be a result of a cheeky glass of red wine or a cigarette and coffee in the morning. Regardless of whether you require a complete smile makeover, veneers or teeth whitening to enhance your smile, we will give prompt and professional advice explicitly tailored to your exact needs and budget.
A brilliant combination of expertly trained staff and an extensive wealth of knowledge is what allows us to offer outstanding cosmetic dentistry in Somerset and the surrounding areas. If you are in need of any of our services, don't hesitate to contact our friendly and experienced team today.
What to expect from cosmetic dentistry service in Somerset
Once you have made an enquiry about our cosmetic dentistry service in Somerset, a member of our experienced and professional team will get in touch with you as soon as possible. We'll arrange an in-depth consultation appointment with a specialist who will expertly examine your mouth and teeth to establish the level of care needed.
From here, we will discuss the best and most effective course of treatment to suit your specific needs. Depending on the degree of staining or damage, your treatment will be adjusted accordingly. For example, for minor staining, you may only require a weak hydrogen peroxide solution, whilst serve staining will require a substantially stronger solution.
Do dentists make you nervous? Well fear not, our expertly-trained, caring team of professionals have extensive experience in dealing with nervous patients. We are committed to ensuring that you are comfortable and relaxed during your appointment so we have a variety of options available for those who aren't thrilled by the prospect of visiting the dentist. These include:
Anti-anxiety medication to take the edge off
Conscious sedation when a little more reassurance is required
Our promotional offers for cosmetic dentistry in Somerset
Here at Hendford Dental Practice, we know that not everybody can afford to pay for high-quality cosmetic dentistry outright, so we have some great promotional offers to take advantage of, ensuring that everybody can afford a perfect smile.
Our well-established dental practice has a variety of promotional offers that anybody can benefit from, including you. Upon signing up with our practise, we'll do everything in our power to advise you on the best payment options available for you, some of these include:
10% discount on all treatments when you first join
Routine oral cancer screening
Routine check-ups
Worldwide supplementary dental injury and emergency insurance
Why you won't regret investing in Somerset cosmetic dentistry service
For cosmetic dentistry on the South Coast, you know where to go. As a company, we are incredibly committed to ensuring all our clients are 100% satisfied with their treatments and leave smiling from ear to ear. You can rest assured that our reputable dental practice is a place you can trust as all of our cosmetic treatments are carried out by accredited professional dentists who are fully qualified in their field. All you have to do is sit back, relax and prepare to dazzle people with your new beaming Hollywood smile – it's that easy!
We also offer high quality cosmetic dental treatments, such as tooth whitening, in Ilminster, Ilchester, Dorchester, Langport, Sherborne, and Somerton.
Contact
If you are looking for the highest quality, cosmetic dentistry Somerset service, book an appointment at Hendford Dental Practice today, by contacting us on 01935 433 337.
We also offer Cosmetic Dentistry in Yeovil Somerton and Sherborne.