Do you require an appointment with a reputable dentist near you? Have you just been searching Google for "dentist near me"? Well, if so, you need to look no further as Hendford Dental Practice has over a decade of experience serving residents from all over Yeovil, Somerton, Beaminster, Dorset and beyond. Whether you require preventative, cosmetic, dentistry, you're sure to regret not getting in contact with our distinguished and second-to-none team today on 01935 433 337.
Looking for "dentist near me"?
With a wealth of expertise and an all-encompassing knowledge of the dentistry trade, we have been providing unparalleled results at an unrivalled price for a plethora of satisfied customers for many years. As the first thing that many people notice, your smile is incredibly important. We are committed to helping each and every one of our clients feel confident about their smile, so you certainly won't regret investing in our Yeovil dentistry services.
As Somerset's most loved and popular dentist practice, we are proficient in a wide range of services to suit all needs, budgets and requirements which include but are not limited to: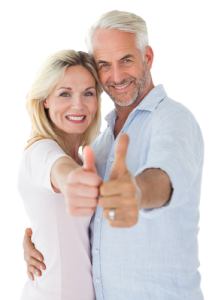 Crowns and bridges
Teeth whitening
Cosmetic dentistry
Veneers
Stain removal
Check-ups
White fillings
Scale and polish
Root canal
Home visits
You can find a comprehensive list of our most up-to-date fees for each facility by checking out the fees guide on our website. Of course, if you do have any questions or queries about any aspect of any services here at Hendford Dental Practice, please do not hesitate in getting in touch with our friendly and courteous staff. We'll be more than happy to share our extensive knowledge with you and help you decide on the best course of treatment that is right for your specific needs and desired outcomes.
Interested in our incomparable dental plans?
Want a glittering Hollywood smile but you're worried about the costs? Why don't you take advantage of our dental payment plans to help spread the cost of extensive treatments or cosmetic dentistry? We have teamed up with DPAS Limited to bring you two comprehensive and cost-effective dental treatment plans: the care plan or essentials plan.
If you need any more assurance that we are the premium choice for a superior "dentist near me", we are proudly offering 10% off your first treatment when you sign up to our essential plan today. Be sure to have a browse through our latest and greatest promotional offers.
Why is Hendford Dental Practice the superior choice for a dentist near me?
While the answer may seem obvious to those of you who have visited our highly recommended practice, there are many reasons why Hendford Dental Practice is superior and unparalleled. Firstly, we are wholeheartedly committed as a company to providing the highest level of patient care possible – we want you to love coming to the dentist. In fact, we work tirelessly to ensure that each and every client who visits our distinguished practice leaves us with a smile on their face beaming from ear to ear.
Secondly, we have a worldwide supplementary dental injury and insurance policy to cover all your dental issues. We guarantee you that each and every time you visit us or if you arrange for a home visit, you'll always receive a service that is worthy of our stellar reputation for excellence. As a matter of fact, we receive a substantial amount of our work from complimentary referrals from past clientele who have recommended us as the chosen dentist near you.
There really are a multitude of advantages that you can benefit from by choosing Hendford Dental Practice so we have decided to list a few of the many benefits for you below to help with your decision making process. These include but are not limited to:
Nervous patients welcome
Instantaneous treatment on the first visit
Outstanding availability without the need for an appointment
Prevention of further dental problems
All of our procedures are carried out by accredited, professional dentists
Competitive call out charges
Our well-established dental practice has a wealth of experience dealing with anxious patients – we'll do everything in our power to put you at ease while you're in our care. It's entirely common to feel a little bit nervous before coming to the dentist but rest assured that you'll be in expert hands here at our dental practice in Yeovil, Somerset and across the South Coast.
To offer further reassurance to any nervous patients out there who are unsure if we are the right dentist for you, we recommend that you have a glance over what our clients, past and present, have said about us and our services. When looking for the best dentist near me, please don't just take our word for it that we are unbeatable. Listen to our glowing testimonials to gauge for yourself what all the fuss is about.
 "I have nothing but praise for Peter and the Hendford Dental Practice, so much so I travelled from Kent where I live to Yeovil – a 334-mile round trip – in order to receive the excellent treatment and care which had been highly recommended to me. My teeth were initially in a terrible state of repair and with my son's impending wedding in mind, I just knew that I would be far too embarrassed to smile for the camera. However, after extensive treatment over a two week period, I would just like to thank Peter and Carol so so much for putting the smile back on my face in time for the big day." –Sam Lloyd
It is clear to see – you'll be hard pushed to find a better alternative to Hendford Dental Practice when looking for the finest and most reputed dentist near me. We are entirely confident that you will be happy to recommend our dental practice and state-of-the-art facilities when you give us a call now to arrange an introductory consultation.
Contact us today
After reading about our second-to-none facilities here at Hendford Dental Practise, when looking for number one "dentist near me", you'll now know precisely who to contact. No other dental practice can compare to our first-class and highly sought-after surgery so be sure to get in touch with our professional and courteous team to book an appointment today.
For more information, some friendly advice or to arrange a check-up please do give us a call on 01935 433 337 or by emailing us at hendford.dental@googlemail.com. Alternatively, you can register your interest in our notable facilities by filling out the contact form on our easily navigable website.
While we'll always endeavour to get back to you as swiftly and efficiently as possible, it's important to note that our hours are 9 AM to 5 PM Monday through Friday and we are closed on Saturday and Sunday. We look forward to helping you achieve that Hollywood smile – it's only a phone call away.