If you're currently searching for the dental practice that can offer the highest quality teeth bleaching Somerset has ever seen, you can stop looking now. Here at Hendford Dental Practice, we offer a wide range of dental services that are sure to brighten up your smile. Why not give us a call now on 01935 433 337 to see what we can do for you?
Our Somerset teeth bleaching services
Here at Hendford Dental Practice, we have many years of experience with teeth bleaching in Somerset. This procedure is very straightforward and highly effective if you want to improve your smile. Our treatment includes a take home kit which you can apply in the comfort of your own home.
Somerset teeth bleaching has never been easier now that you've discovered Hendford Dental Practice. Our take home kit option is very cost effective and guarantees amazing results each and every time. You can rest assured knowing that our kits are of the highest quality and completely safe to use.
If you're a little wary of visiting the dentist for your teeth bleaching Somerset, then don't worry. At Hendford Dental Practice, we have a lot of experience with nervous patients. It is totally normal to feel a bit anxious when seeing the dentist – especially if it's been a while since your last check-up. We take pride in always ensuring that your visit is very comfortable all the way through and all dental work will be carried out in a relaxing environment.
On top of our ever popular teeth bleaching Somerset treatment, Hendford Dental Practice also has experience with a wide variety of other services including all of the following: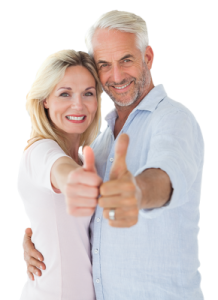 Check-ups
Crowns and bridges
Root canals
Scale and polish
Stain removal
Veneers
White fillings
Reasons to choose Hendford Dental Practice for your teeth bleaching in Somerset
At Hendford Dental Practice, we offer a comprehensive range of dental services that can be preventative or cosmetic such as our teeth bleaching Somerset treatment. We run a friendly practice that is small in size – we have one full time dentist and a professional team of nurses and receptionists who will always do their very best to make your visit comfortable and relaxed.
We offer a number of dental plans that will enable you to successfully manage your treatment costs in a way that suits your budget and lifestyle. Please visit our website for more information about what's involved with each plan and browse through our fee guide that will include the prices for everything including our popular teeth bleaching Somerset service.
The teeth bleaching Somerset experts at Hendford Dental Practice are now also offering home visits to patients who are unable to come to our practice for dental work. This dentist-to-door service will bring all the benefits of our surgery directly to you. Please get in touch with us to book this now and we'll discuss the specifics depending on the area you're in.
No other dentist offering teeth bleaching Somerset can compete with the expertise of Hendford Dental Practice. We are well known in the area for offering the highest quality care for private clients. We would encourage you to check out the testimonials section on our website to see what our customers have to say about us.
Contact our Somerset teeth bleaching team today
Hendford Dental Practice is open from 9 AM to 5 PM, Monday through Friday – feel free to call us between those hours on 01935 433 337 to speak to a team member about your teeth bleaching in Somerset. You can also contact us by filling out the simple form on our website or sending your enquiry via e-mail to hendford.dental@googlemail.com – we will get back to you as soon as possible.